I think you are right @dad-jokes that the common chastity keys are very recognizable and if you don't want the key's purpose to be recognized then you should not wear the actual key. However, if you do want it recognized then you absolutely should. If asked what would you say the key was for? Is that your wife's fingers in the picture of the keys? I love her silver nails! Hot!
Without getting us off track I just want to say about the poly/sharing side of things. it is important to understand what is missing in your relationship and why you are thinking of playing with another. Just to be certain that you are going down that road for healthy reasons. In our marriage it is about bringing the fire back to Kimmy and making her feel natural excitement that comes from being with someone new. Nothing was missing with our relationship but she needed the fire to come back to light her desire. We role-play in the bedroom sometimes and playing with herself in bed while I am locked helps her separate her own sexual pleasure from mine. As a natural giver she is more concerned about me enjoying myself than about her own pleasure. Being of service to your wife with tasks and massages is wonderful and it brings you closer to her in a loving partner and friendship way. It does not bring you closer in a sexual way. You are first and foremost her best friend and confidant but you may not be her fantasy and her stud. @emma said it best in of the blogs exploring  non monogamy when she said that women are wired to look for a partner and lovers and those roles need not be filled by the same person. It is not fair or realistic for her to be expected to find everything she needs physically and emotionally in one person. Accepting that means that you must be capable of putting her needs in front of your own. Can you do that? Your wife said she accepts you sexually for what your sex is, and isn't. Maybe you can focus on the parts that your sex isn't and see what she misses. Does she miss guys that are more endowed, more muscular, more assertive, better dancer, better kisser? It sounds like you are a more introspective, compromising and empathetic guy and those are qualities for a partner but not always top of her list for lover qualities.
@kimmy2006 was starting to feel complacent about sex and didn't really see it as important for us. She got the itch once a week but once she scratched the itch she was find. Her sex became mechanical and not fueled by passion or lust like when she was younger. The more we talked about it, she missed that passion and we decided that her sexual attraction is not something which can be rekindled without a shock to her system. Doing something arousing with another person a month ago was extremely exciting for both of us. I was locked the entire time and it make me more able to focus on watching her enjoy herself. She flirted with the other guy and eventually he came back to our hotel for a make out session and she gave him head before we parted for the evening. This was perfect for her because there was never too much pressure. As Emma recommended, we decided how far it would go before the experience and I also encouraged Kimmy to pull the plug at any time if she was uncomfortable in any way. I think that helped relax her nerves and made her realize this really is about her pleasure. 
It sounds like your relationship is at nearly the same place as ours. I love Kimmy like no other. I would give my everything for her. Sometimes I become frustrated when my needs get in the way of our relationship and when I feel like my sexual needs are a burden to her happiness and our ability to bring the two of us closer and more intimate. The cage frees us from that burden and adds a new layer of excitement.
One of the things that can make it distracting and difficult for me to cum is to feel undesired, chastity makes me feel desired because the key has importance and it is really "our thing" we joke about keys and locks almost non stop. The key to me symbolizes when she took interest in me again sexually and it makes me happy to think about this. Yesterday at the hardware store, she handed me a huge lock and asked if it might be more secure for me. It had to be over two kg! If you do things to make her feel more sexy and playful then I think you may find less pressure for you to cum. One of the biggest problems about sex is when sex is defined by the man's orgasm. It starts when he is hard and ends when he cums and leaves no room for her needs. Without orgasm your sex can be fully about her and when you are locked like @Emma said after sex you can be fully present to watch her enjoy her orgasm. If she wishes, she may even feel more comfortable if you leave the room or sit in a chair on the other side of the room. Being present with your lovers sexuality is not something most men have the luxury of doing, we are not wired that way so we must be self aware enough to know how to meet her needs. 
Advertisement

I also wanted to also add that you should not think a metal lock on your penis or bending you over the bed and fucking you with a strap-on is going to make her want you rip off your clothes and ravage her in bed. To the contrary those are loving acts of submission that will deepen closeness and intimacy and will make her feel safe but not a turn on. She may feel more confident to explore new things with you sexually because she feels safer but they probably are not going to fill her with passion. As you two connect and explore, there is no question that you will both find a deeper connection as loving partners. Most of us experienced a deep sexual connection with someone sometime in life but the sexual connection is temporary and wears off when the newness goes away. Few of us are lucky enough to experience a deeply emotional connection with someone like I do with Kimmy. Connections like those are forever.
Sorry to write this much but your relationship may be in the same place as ours was just a few months ago. I say keep doing what you are doing and when you are both ready, arrange a meetup in a dating app with a guy that she finds sexy in a nearby town. If the two of you communicate and have her satisfaction in mind, nothing will get in the way. The ultimate act of love and service is to light that fire of desire for love of your life.
This post was modified 2 years ago by
Franco83
Posted : 20/11/2021 12:45 pm
Wow @franco83 that was a great response. Thank you!
I agree with your distinction between partner and lover, I know I talked about that in one of my blogs but I think your description adds even more context. The difference between the two types of relationships deepens over time and our bodies (female) see the partner traits as the more valuable than the lover traits. I've even grown to find the lover traits as undesirable only to find that these types of traits still turn me on sometimes.
I know we can all agree that the intimate partnership is absolutely the more valuable of the two types of relationships that you mentioned. The focus should be on HER needs as you said but that does not mean seeking a third is the next step for @dad-jokes and his lovely. A few weeks caged while they work on the ejaculation problem is the best step. How about some teasing that uses the timer for other things? I had Kev fetch a dildo the other morning and hold it while I stroked it and called it "my boyfriend". Of course Kev was locked and I made sure to remind him by saying things like:
Don't you wish I was stroking you like I am stroking my boyfriend?

He is so big and unlocked compared to your little locked guy.

Get me some lube so I can stroke him better.

I want you to watch me stroke it and pretend that I was stroking yours.

Do you think my boyfriend is bigger than you? You do? I want you to tell me that he is bigger.
I played into it for a while but my imagination isn't great and role play has never been a strong suit for me so it was mostly just giggling, smiling and eye contact. I had trouble keeping a straight face but it was evil fun for both of us but we both found it silly and sexy. The strained look of his cage matched the expression on his face so I knew it was working despite my lackluster performance. So like @franco83 and @kimmy2006 just do what is right for you and enjoy yourselves. If something puts a smile on your faces and doesn't hurt anyone, don't stop to think twice.
If I was wearing Kev's key and someone asked about it, I would say it is the key to his heart. Though I might explain even further after a glass or two of wine in the right company!
This post was modified 2 years ago by
Emma
Posted : 20/11/2021 2:17 pm
I had Kev fetch a dildo the other morning and hold it while I stroked it and called it "my boyfriend".
I went out and found two "boyfriends" for Ms. K. recently.  She made me watch her have sex with one of them on our recent trip while gagged me and bound my wrists and ankles together (something new for us).  It was amazing.
Posted : 20/11/2021 3:15 pm
@dad-jokes Please make this easy on her. For us, there always seems to be some sort of excuse for the cage needing to stay off after we are done. Get a washcloth and cup of ice water. Use the washcloth to clean yourself up prior to lovemaking. After your timer goes off, use that same washcloth and the cool water to make it easier to get everything back into the cage. Please make this easy for her. Thank her and cuddle afterwards with zero resentment, she is doing this with you and for you. Love her!
Thank her and cuddle afterwards with zero resentment, she is doing this with you and for you. Love her!
Love this.
Posted : 21/11/2021 8:14 am
Torcher him like I torcher my love and he will beg you to let him cum. Picture attached. 
@hanamae   For some, like Ms. K. and I, such a beautiful vision is not torture but rather a wonderful treat.
Posted : 22/11/2021 7:27 am
@subhubphx Can we agree for loving beautiful torcher? He loves it and I especially because he gives me attention without focus directly on the sex. Can a beautiful tease and wonderful treat can also be torcher?
@hanamae   Absolutely we can agree that a beautiful and wonderful treat can be amazingly beautiful torture (torcher).  Just last night I was offered the view in the picture when i was informed I would also have the honor of watching her have an orgasm with her wand.   Sweet sweet torture indeed!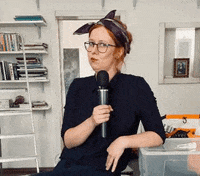 @dad-jokes What were you hoping would happen with your waiter scenario? What is missing from your relationship and what void are you trying
to fill?
Posted : 22/11/2021 10:29 pm
Sorry for the late response everyone. 
With the waiter scenario, I was hoping she would get some sexual excitement. In the moment I was hopeful that it would lead to a flirty conversation but I wasn't prepared for it to go further than that. I figured if they talked and hit it off, my wife and I could talk through the limits that we might be comfortable with.
My wife pegged me the other night and we had not pegged for a few months and took me longer than normal to relax. I was pushing away at first but after a couple false starts we got into the swing of things. I eventually had a very long p-gasm and that gave me some sexual release. I didn't notice the cage getting in the way for pegging, unless I play with my dick it doesn't normally get too hard during that type of event but being locked kept my dick out of mind so I was able to focus on receiving from her.
After pegging me and cleaning up, she masturbated beside me. My poor metal cage was stretched to the limit as I watched her use her toy. Her body is beautiful and watching her shake and shiver with the vibrations was almost too much. I tried to look up and focus on a spot on the ceiling any time the pressure in the cage got too uncomfortable. When she finally arched her back, let out a deep moan and had an orgasm, she made eye contact with me and I thought for sure the cage would explode. It didn't.
With no place to focus my energy after our pegging and one sided masturbation session, I was looking for an outlet and ended up reorganizing the kitchen. She came home and was surprised & happy with the result (thank goodness). Her teasing and excitement toward sex has been very fun, I really feel like we enjoy our shared secret and are both enjoying the sexual side of our relationship more. Over the last couple of days she has seemed more giving of love and praise and she has always been good at showing both. I've received several compliments about my body and about my cage. I asked to switch to the plastic cage instead of the metal cage for some additional flexibility when exercising but so far that request has been denied because she likes the look of the metal one better. I kind of like the take no prisoners, no holds barred attitude she is taking to this.
We watched a movie in bed the other night and she grabbed my cage, said "mine" and held it for five or ten minutes. I think the cage is helping me show love better and do things that make her feel loved. Of course when she feels loved, she is better and much more willing to show love back in the ways that I best receive it. So far we are off to a good start but I am not going to lie, I am really feeling some pressure down there and it would be nice to empty the boys. The prospect of this taking a few months isn't too exciting. Part of me likes that this isn't completely in her hands because I know she was worried about being "the bad guy" when we've tried chastity before.
We haven't enjoyed PIV sex together yet but the cold washcloth beside the bed might be the only way to get back into the cage quickly. Thank you. @therachel I think. ?
The key/hand that I showed in the other post wasn't hers. I was just showing a picture I found with the type of key our metal cage uses.
This post was modified 2 years ago by
Dad Jokes
Posted : 23/11/2021 12:51 pm
The key is to make PIV sex about her when she is ready for it. From the sounds of things you've been making sex about you and it comes as no surprise that her sexual excitement is dwindling away. Sex is about a couple coming together physically and not about making her feel like sex is a duty or obligation. Your role in her life is emotional partner and women typically want sensual touch, psychological stimulation and emotional sex from that type of partner.
If she met you in a bar and the two of you decided to hook up, your role in her life would be very different. Her desire for emotional, psychological and would be lessened and her needs would be much more focused on the physical and passionate aspect. You aren't her stud, you are her trusted partner and best friend. Relationships can start off with strong attraction but the physical stimuli quickly fades, often before the emotional bond is truly built. This lust phase lasts from eighteen months to three years and after that window, physical attraction isn't enough to hold the attention of most women. Allow yourself to let your macho guard down and be a loving, compassionate, caring husband that she craves.
Some thoughts for you.
Chastity is frustrating. That is half the point. Redirect your energy and don't bother her with it. Don't mention it unless she brings it up. When she brings it up, leave any negatives out unless it is absolutely necessary to share them with her. Keep it very positive. 
If you are feeling resentful toward her, it will show right through and cause more damage than good. Be honest with yourself about resentment and communicate frequently with her. If you determine that you are resentful and not in a positive mindset, stop chastity and either accept your delayed ejaculation or try another approach to working through it. 
If she doesn't request sex soon enough for you, you are locked, deal with it. Don't you dare bring it up or try to initiate, you will lose her trust in your commitment. Redirect your energy to massages, housework or anything else that expresses your love and reinforces your connection. Now that you've done the kitchen, what else can you reorganize? Maybe you can come up with a list of things that are priorities for her. Kev and I have a little iPhone app to manage household tasks. I can share the name of the app if you need it.
If she requests pegging again next time instead of PIV, don't allow yourself to be frustrated or upset. She is requesting intimacy with you, enjoy it. Accept her offer of love enthusiastically. Allow her to choose pegging positions. I recommend a spooning position where she is big spoon and you are little spoon. That is our intimate pegging with candles lit and low music playing. Build intimacy with her, it sounds like that is what has gone missing.
When you have PIV sex discuss the timer and come up with a time. Five minutes, ten minutes. Start with a low number and work your way to the right number next time. The timer is the bad guy and she is always to be the good guy. She needs that emotional connection and you cannot create this sort of connection in an adversarial context.
Let her choose the position. Make it about her, always. This is about making her feel comfortable, connected and aroused. Letting her choose the position allows her to feel heard emotionally. 
As @therachel said, you need to be back in the cage within minute or two of sex ending. Make it a priority and don't put her in the position of being the bad guy by nagging you. Cold washcloth or even a quick cold shower. Whatever is necessary to get things back under lock and key so she can finish herself manually IF she chooses to do so. 
After sex, ask her how it was and have a matter of fact chat about the parts she liked and the parts she didn't. Requesting a rating of 1-10 is a good way to kick off the conversation. Be receptive if the number is lower than you expected. Get her feedback into how you can increase it to be her perfect lover. 
You said that she is not a fan of oral. Don't offer. Don't persist. She has made it clear that she doesn't want oral so don't push. If she decides she wants oral, she knows you are capable and will ask you.
If she decides to let you change your metal cage for a plastic one, don't you dare accept. She has already made it clear that she prefers the look of the metal.
I love her compliments and positivity. Consider for just a moment that this may not be something she is fully comfortable with. She is doing her best and she is encouraging you to be your best self. You clearly married a great woman and you share a tremendous amount of love and respect. The two of you have got this! 
Set aside time some time without the kids, phones or distractions to talk. Communicate openly about how you are both feeling. Decide together how often you should set this relationship time up. Start with a weekly check-in and go from there. Both of you (especially her) should rate your sex life and be certain that both of your needs are being met.
Side note, this topic really blew up after it got listed on reddit. Thanks for the contributions everyone and a big welcome to any Redditors who might be new to the site.
This post was modified 2 years ago 2 times by
Emma
Posted : 24/11/2021 12:38 pm
When you wake up every day day caged and frustrated. Take the time to close your eyes and do a mental reset. She is doing this for you. Close your eyes and think of three positive things about your bride. 3 days 5 days 14 days it doesn't get easier especially if you have a wife like mine who is relentless about teasing and reminding me that I am locked. Keep a positive and appreciative attitude. Like @emma said it is easy to become resentful if you don't stay ahead of your feelings. Always thank her, especially when you have a particularly rough day. Never look to her for sympathy just thank her for locking you and give her a compliment or at least say something positive.
Posted : 26/11/2021 10:45 am
Set aside time some time without the kids, phones or distractions to talk. Communicate openly about how you are both feeling. Decide together how often you should set this relationship time up. Start with a weekly check-in and go from there. Both of you (especially her) should rate your sex life and be certain that both of your needs are being met.
It is important to set aside some time just for him because he is making a sacrifice for your relationship. I would sit on the bed with my boyfriend standing in front of me and his cage in my hand. Holding him firmly but not uncomfortably so and tell him that I loved him and that he is my world. Some men can have a difficult time accepting compliments but taking even a few moments out of each day to show your appreciation is time well spent. If you make it a priority, he will feel like he is a priority to you. 
Posted : 26/11/2021 4:10 pm