Heard a few clever and funny terms today regarding ejaculation.  I thought it was funny.  Had to share.
Thrill spill:  I suppose it means when a sub husband is authorized to ejaculate.  I also suppose it could mean an accidental unauthorized ejaculation when being edged and denied.  I could see how that would be a thrill but in my house at least, such a spill would ensure that a stingy, red bottom would soon follow.
Emission Omission:  Pretty straight forward here.  No, you may not cum, or ejaculate for that matter.
Secretion Deletion:  Probably similar to emission omission but could also refer to requiring the sub husband to wear a condom so if a spill did occur, authorized or not, it is contained and easily disposed of in whatever manner the Wife decides.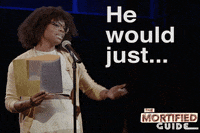 Posted : 05/08/2022 10:27 am
Thrill spill makes me think "accidental, unauthorized."  Probably got that on my mind since it is my fiance's new thing.
Posted : 05/08/2022 1:49 pm
@allabouther is it her thing to punish you for an unauthorized spill?
Posted : 05/08/2022 3:45 pm