How do you all decide on what is the right size strap on toy to use? We have some large ones, small ones and medium ones and we use them all. Do most of you resort to a favorite or what?
Posted : 05/12/2021 11:34 am
We use a dildo that is slightly thicker and longer than my own dick but sometimes she surprises me by pulling out a bigger one when she puts on her harness. The normal sized one is my favorite but she likes helping me relax for the bigger one. I say start with one that feels comfortable to him and surprise him with one slightly bigger when you are in the mood to push his limit.
Posted : 07/12/2021 11:35 am
Like most everybody, we have several sizes.  When she is wearing the harness, I like the one that good sized but maybe a little smallish, but I like that mostly because it is smooth.  Just a preference.  When I am wearing the harness, she will alternate between the small one that has fake balls attached to it and is veiny, and large one that also has balls on it.  The large one is one that we need to "work-up" to it fitting and often she'd prefer to just get right to business and not wait for her shaven haven to relax enough to accommodate it.  We ordered a new one that is in between in size, and we think it will be the best of both worlds.  Choices .......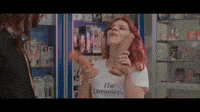 Posted : 07/12/2021 11:57 am
My wife hasn't pushed (lol) any limits yet although I've tested all our toys, the big one works.  I've read on denial.permanente tumblr that warming it up in a jug of hot water is a real benefit.  I've always forgotten to add that step for her or I to receive it.  Makes sense though as she has never loved the feeling of it inside her, no doubt because it's ice cold! (room temperature)
Posted : 07/12/2021 12:06 pm